2020 Durmapress New Design Fiber Laser Cutting Machine ( Bossor Brand )
Views: 78 Author: Durmapress Publish Time: 2020-06-02 Origin: Durmapress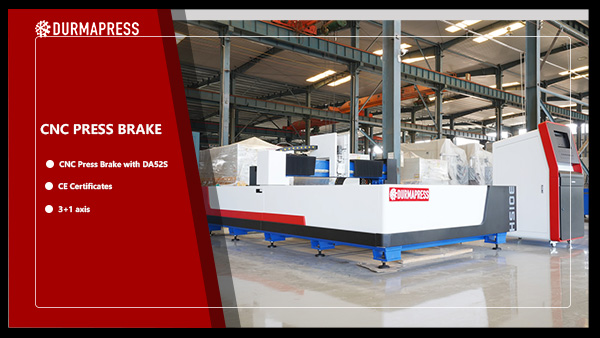 Description of Fiber Laser Cutting Machine Main Configuration
1. Body
Gantry machine body designed and manufactured for the high speed movement . Twice of aging treatment of reinforcement welding machine body to ensure the precision and stability of the long running . The rigidity is good , the higher acceleration can be accepted , the main body adopts the precise welding of steel structure , the stress failure treatment , the gantry milling of the heavy frame structure .
1. Beam
Integral steel mold pressure casting , light , flexible and efficient
After artificial aging , solution treatment and finishing , crossbeam owns good integrity, rigidity, surface quality, toughness and ductility . Aluminum alloy's metal characteristics of light weight and strong rigidity are helpful to high speed movement in processing, and high flexibility is beneficial to high-speed cutting of various graphics based on high accuracy , Light crossbeam can give equipment a high operation speed . improving processing efficiency to ensure processing quality .
High-strength Cast Aluminum Beam
The beam cross section has increased from 262 * 234(mm) to 300 * 250(mm),more stiffer.
More Dust and Smoke Exhaust Partition
The number of dust and smoke extraction zones has increased from 3 to 4, and the width of each zone is about 650mm,the effect of dust removal and smoke
extraction is better, the hopper slope has increased to 40°, and the leakage is smoother.
Equipment Configuration List
| | | | |
| --- | --- | --- | --- |
| Name | Quantity | Brand | Brand of Country |
| 1500W Laser | 1 set | IPG | German |
| Special Precision Cutting head for fiber | 1 set | WSX/ RAYTOOLS | China |
| Precise Rack | 3 sets | YYC | Taiwan ,China |
| Reducer (Including gears) | 3 sets | SHIMPO | Japan |
| High speed servo motor and drive | 4 sets | Yaskawa | Japan |
| High precision linear guide rail (tool) | 3 sets | HIWIN | Taiwan ,China |
| Precision ball screw ( Z-axis ) | 1 set | HIWIN | Taiwan , China |
| Numerical control system | 1 set | Bochu | China |
| Electrical control | 1 set | Schneider | France |
| Gas circuit control | 1 set | SMC | Japan |
| Mechanical platform and accessories of tool | 1 set | BOSSOR | China |
| Water chilling unit | 1 set | Teyu | China |