2020 New Design of Durmapress Open Type Fiber Laser Cutting Machine
Views: 37 Author: Durmapress Publish Time: 2020-06-19 Origin: Durmapress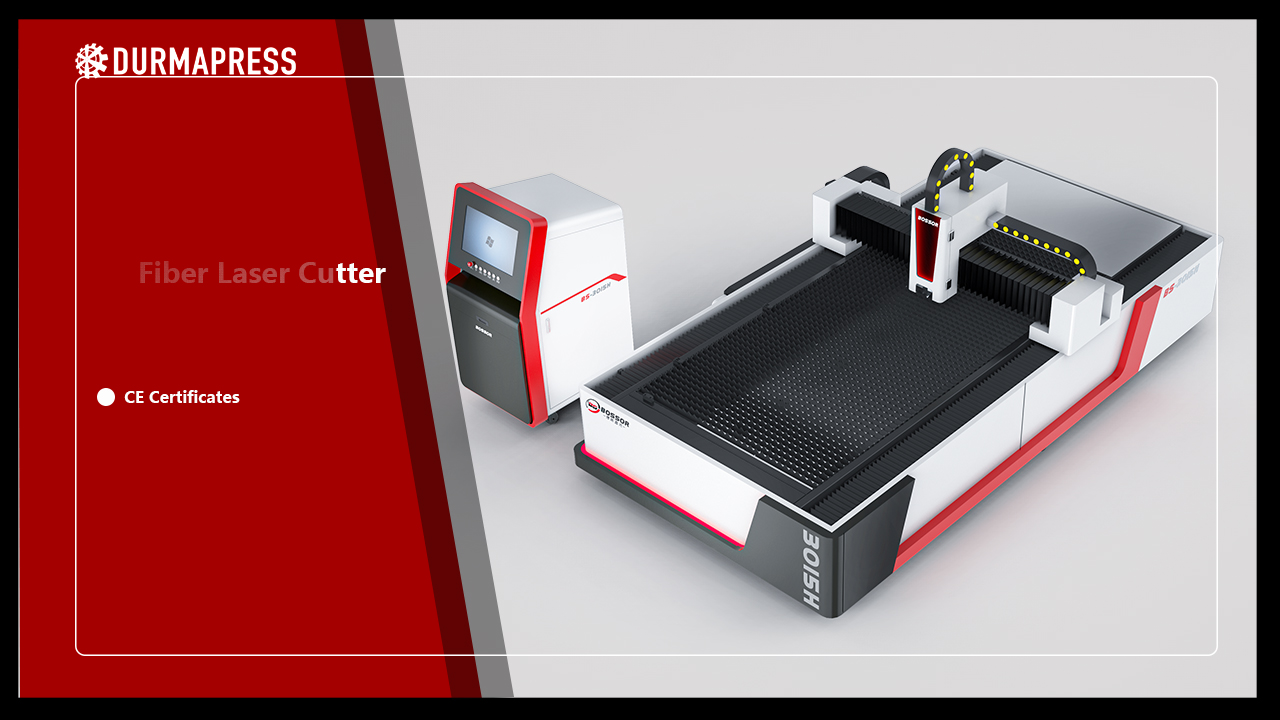 Description of CNC Fiber Laser Cutting Machine
Metallic sheets, regardless of which materials they are made up from such as an alloy of aluminum, tempered steel, pure steel, titanium or some other metal, are commonly cut utilizing a Computer Numerically Controlled (CNC) laser cutting machine. When a thin or thick metal is used for creating models or is utilized for making certain products, based on our experience, using a CNC laser metal cutting machine will give you the results that you are after.
How does CNC Laser cutting machine help?
The design and setup time are reduced when CNC laser metal cutting machines are used, and other products are never required anymore. When a request is received, it guarantees that it can be quickly filled by making it workable for productions to then begin immediately. When planning to begin a task, it is not necessary to wait for a few days to set up these machines. The amount of work that needs to get done is nicely reduced by Laser Cutting Machine because production can begin immediately as soon as a request is first received. As a result, for these reasons, there is a strong industry demand for CNC Laser Cutting Machine Price .
Standard Smart Fiber Laser Cutting machine
The machine can be produced in the following working sheet sizes:
1500x3000 mm

2000x4000 mm

2000x6000 mm
The fiber laser has a module structure. For example, if you want to change resonator type after a certain period, you can just do it by adding new modules. (ie; from 1kW resonator to 2kW resonator).
The laser beam is relayed to the cutting head through fiber optic cable without any loss. You can get a superior cutting accuracy and quality.
With low power consumption, it is user-friendly as well as environmentally efficient.
The main body is robust and rigid.
A convenient system for releasing slags and materials.
Automatic dual palette swaps hydraulic shuttle system.
Work area illumination for standard view.
Cutting of all related types – mild steel, copper, and aluminum and brass materials is possible.
ISO-9001 TSE and CE certified.
DurmaLaser IPG 3000W Fiber Laser Cutting Machine
DurmaLaser IPG 3000W Fiber Laser Cutting Machine outshine with its fast cutting and energy efficiency abilities when especially its compared to CO2 Easy use, maintenance and service has been achieved by the high technology of Fiber Lasers. Globally recognized efficient components used in DurmaLaser 3Kw Fiber Lasers add value to your company.
Optional Equipment Laser Cutter:
Automatic beam centering system.

Linear motor technology

Laser Safety Barrier

Precitec cutting head

Automatic sheet metal loading and unloading system.

Compressor

1KW – 2KW – 3KW – 4KW – 5KW – 6KW – 8KW Laser power options available.