Bangladesh come to Durmapress purchase the power press
Views: 107 Author: Candy Wang Publish Time: 2017-08-14 Origin: Site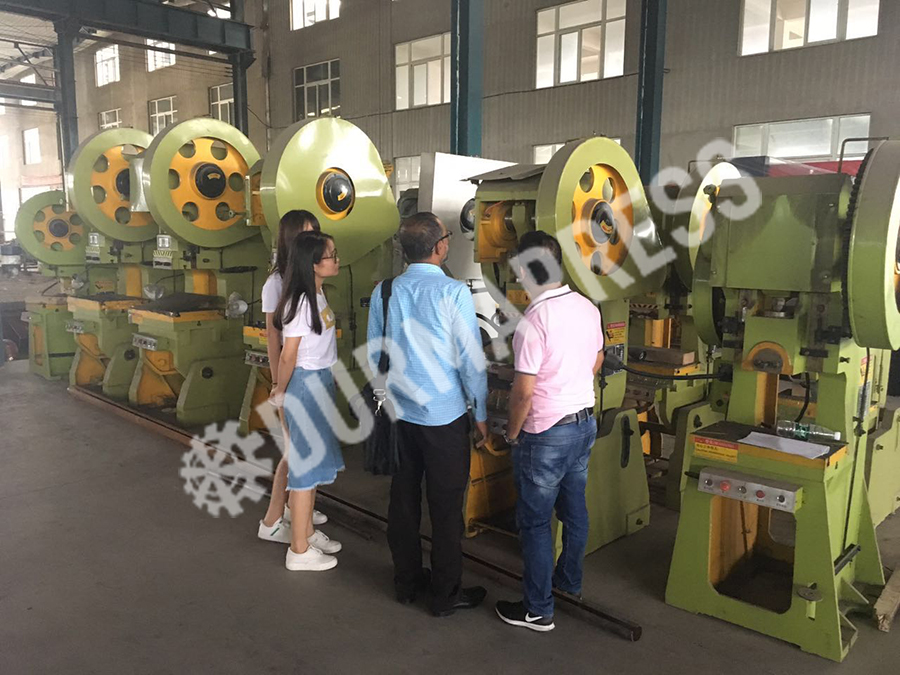 On August 10th , 2017 . Bangladesh clients Mr. Bash come to DURMAPRESS factory for field trips .
what is his intension of this trip , that is the power press .
His trip in China is about 25 days , in the mid-trip he come to our factory , check the machine operation in
the workshop ,he said he just search in the Internet and then come . he feel we will meet his demands .
Besides , he takes his engineer come together , the engineer Besh know the machine very well , he operation the machine
by himself and then hear the machine voice . the noise is very lower , that means the quality of the machine is very good .
At last , they both come to our office in DURMAPRESS factory , and then they discussed all the details with us about the
power press .
Finally , we signed the contract , his order is 6 sets power press :
J23-40T power press 2 sets
J23-25T power press 2 sets
J23-16T power press 2 sets
the delivery time is 20 days after he made the 30% TT deposit to us .
Nice corporations , we will update the news of this order to him .