Durmapress Wishing you a blissful Xmas and New Year
Views: 6 Author: kelly Publish Time: 2017-12-26 Origin: Site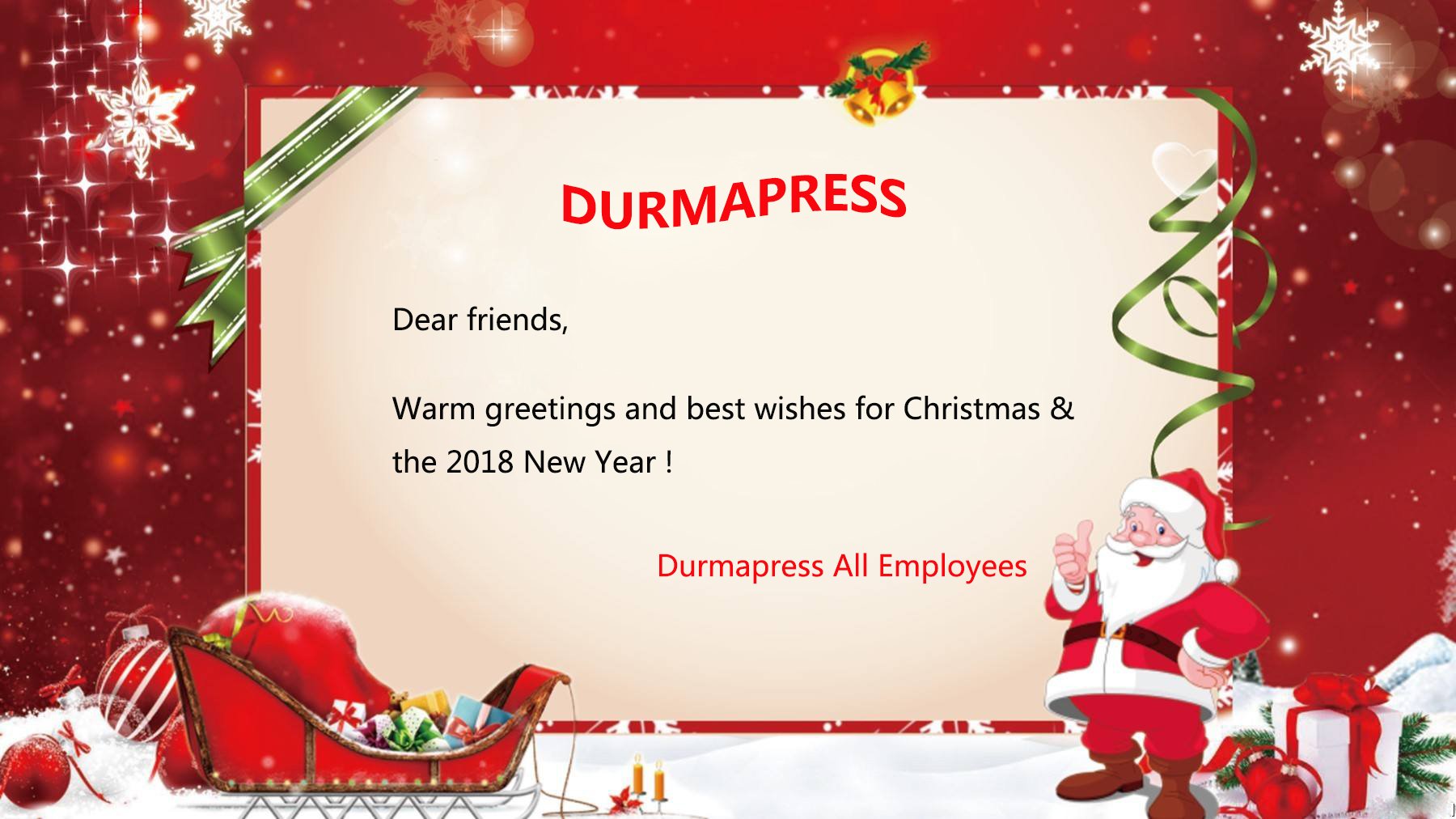 Christmas, this is considered the Western "Western Festival" festival, began to "do as the Romans do in China." Chinese-style Christmas, different shapes of the Christmas tree, dressed in red Christmas costumes, leaving the "white bearded" clerk, "Merry Christmas" sentence greetings. Western restaurant special out of the "warm", "romantic" and other topics, more is to win the pursuit of young couples.

For outsiders, these Chinese characteristics are sometimes mesmerizing and sometimes confusing. As on Christmas Eve, a gift called "Peace Fruit" is quietly passed on in people's hands. Christmas Eve to send "peace fruit" this custom, only in China.

Durmapress all the Employees Wishing you a blissful Xmas and New Year !