France Mackao come and visit our factory
Views: 7 Author: Site Editor Publish Time: 2017-07-06 Origin: Site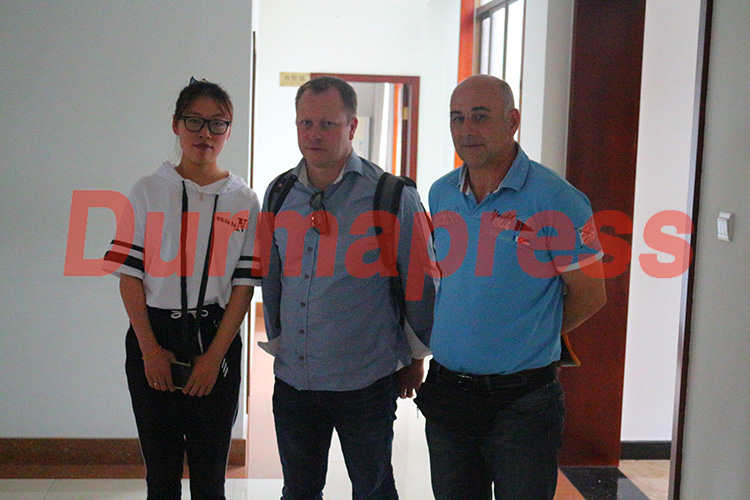 2017.04.23 French client Mickao with his interpreter to come to our company. Candy and Mickao have been on the business and machine technical issues for the exchange for half a year, Mickao came to our company to visit the machine. And saw a lot of our company exported to Europe and the United States equipment, particularly concerned about the safety of the machine, and stressed a point to add photoelectric protection device.
Then we have a careful study of our company's products. We have answered the customer's questions, in the conference room, Mickao asked us to take out our company's CE certification, we demonstrated our company's strength and service and warranty period to him.
At last he was very satisfied with our machine, but as time was limited, they left for the airport immediately.
I believe he will choose to cooperate with our company after returning home.