Heavy hydraulic guillotnine shearing machine delivery
Views: 9 Author: kelly Publish Time: 2017-11-28 Origin: Site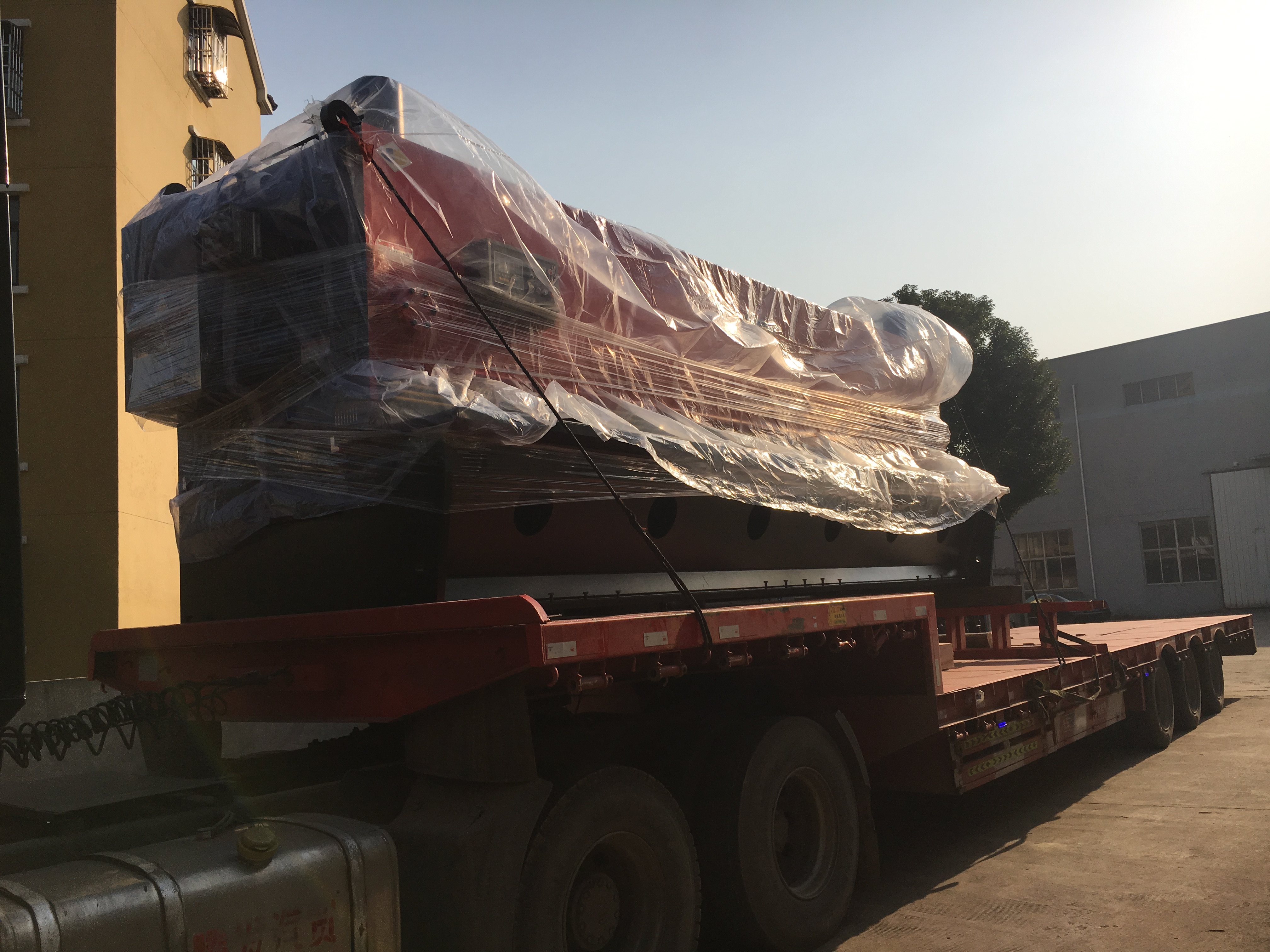 Guillotine shearing machine frame structure using all-steel welding; square eight right-angle rails, high precision, good rigidity, and the use of hydraulic preload. The hydraulic system adopts two-way cartridge integrated valve; the whole system adopts; it can be equipped with digital display, photoelectric protection device and mobile workbench (easy to change mold); the gate shearing machine has the double action of the upper slider and the lower hydraulic pressure pad Function, working pressure stroke can be regulated within the specified range according to the process requirements, easy to operate centralized control with buttons.
Features:
1, using the overall welding rack structure, and the vibration aging, machine rigidity, high precision,
2, the use of three-point support shaft rolling rail, on the turret between the rolling guide for rolling without a gap, turn the hand wheel to adjust blade life.
3, movable blade holder and four blade long blade, easy to adjust the blade gap uniformity, improve the cutting quality, extend the blade life.
4, using a tandem cylinder synchronization system, the machine force evenly, by adjusting the flow of tandem cylinders, you can easily adjust the shear angle to meet the needs of different thickness of the board.
5, using maneuvering after the device and the electronic counter counter, easy to adjust the position after the block.

Welcome to inquiry to us for guillotine shearing machine !