Warmly welcome clients from India Purchase press brake and shearing machine
Views: 80 Author: kelly Publish Time: 2018-01-12 Origin: Site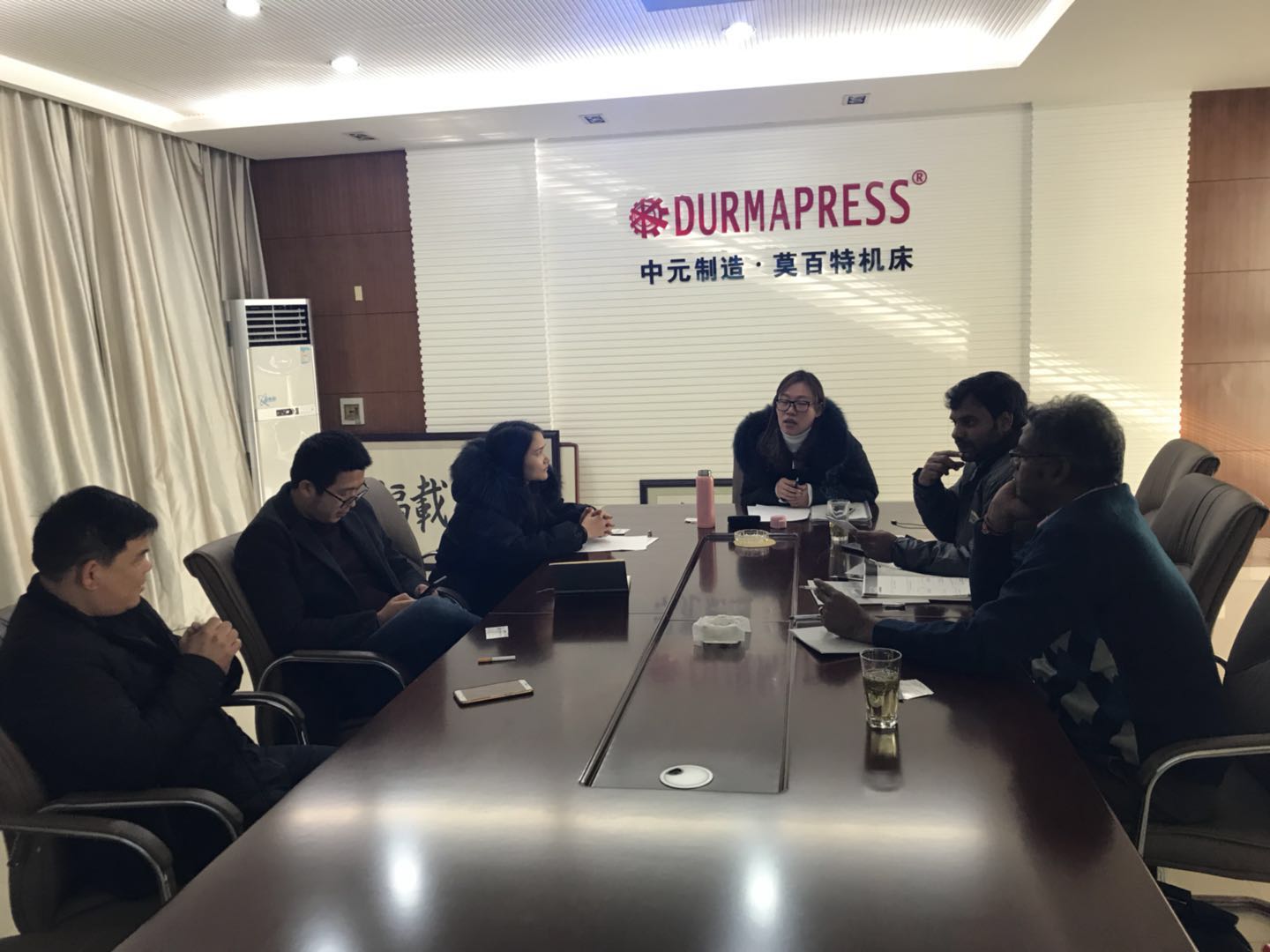 Our customers from India today.they main produce the Flame cutting machine in India.we picked them from Nanjing South Station at 11:40am .First ,we take them to taste the Chinese food,then pick them to our factory.
After arrving at our workshop,they are very satisfied with our machines.Luckliy,one worker is testing the WC67Y 300T 3200 hydraulic press brake,they want to know how to operate the machines.and check that.According to their demands,they need to purchase the WC67Y 600T 6000 press brake machine.and very satisfied with our specification,like the Schneider electric,Siemens motor and so on
Then ,we let our worker to show the process of shearing to them.what they need the shearing machine model is QC11Y 8X4000 guillotine shearing machine.our machines quality makes deep impression to them.then we go to office to talk more details of the machine .
Through the long discussion,we have reached a satisfactory result for both sides. This month is the preferential price of our machine, the next month the price of the machine will all rise , they pay a part of the deposit to determine the order,and will make the remaining funds through the TT to pay us after back to India.They said will introduce our machines to more friends .Very nice and happy cooperation !
Wish our friends have a nice trip in China