Welcome Anna with her engineers visit Durmapress factory again
Views: 38 Author: kelly Publish Time: 2018-03-15 Origin: Site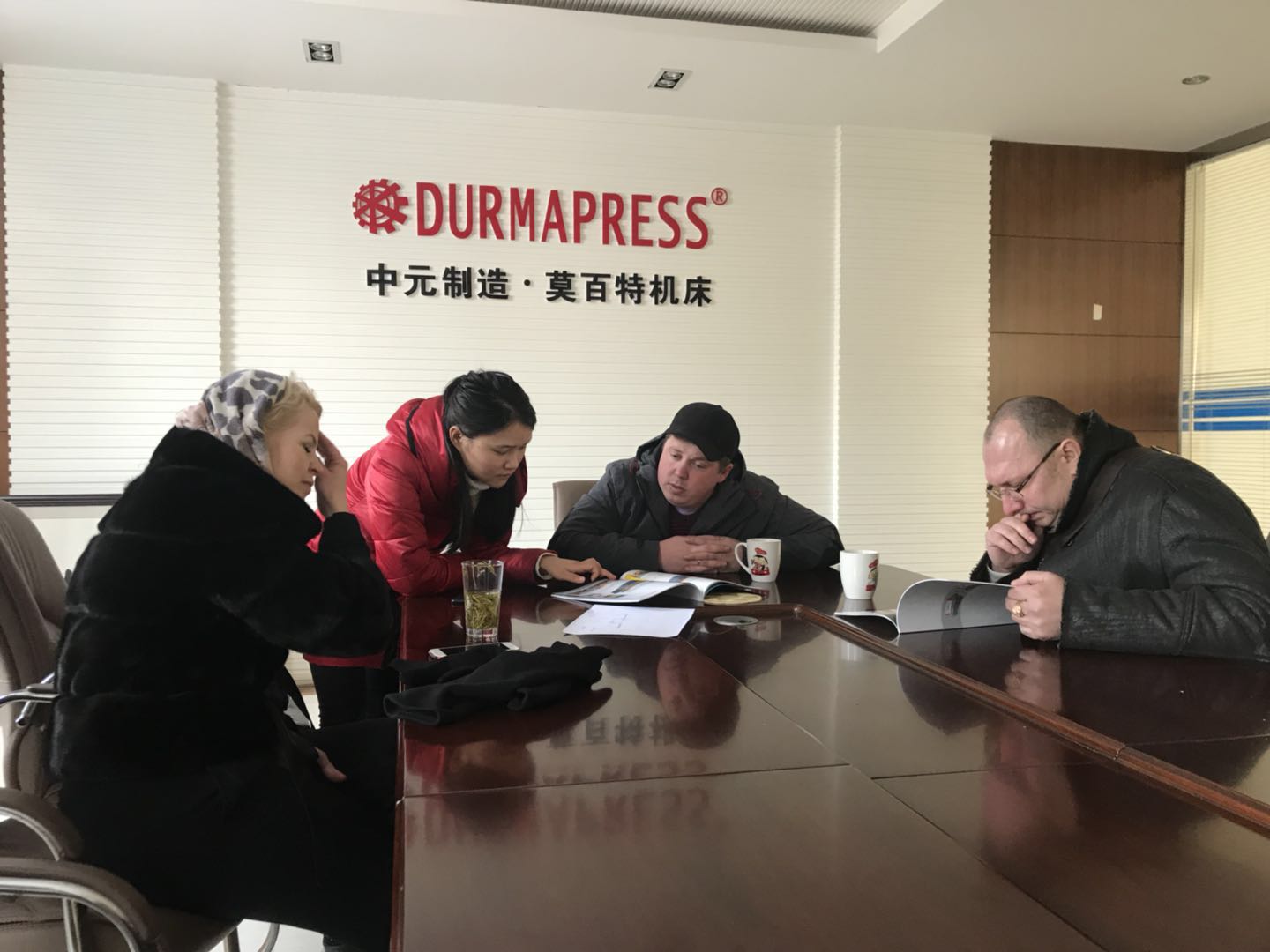 29th Dec 2017 our customers Anna and her two engineers from Russia visit our factory again for the hydraulic shearing machine.
Anna has come to Durmapress before ,this is the second time.in the afternoon,Anna called kelly ,and said want to visit our factory for checking the machines.
Kelly and Justin go to another factory gate wait for them.They seems not satisfied what they looked,said very upset.
First ,we take them to new workshop,they checked all the Configuration and very interested in our guillotine shearing machine.we reccommend QC11Y 6X2500 model to them according to their demands.
Then we go to our office and talked all the details of the machine ,and make some special change of the machine for them,They said want to cooperate with us again for buying the hydraulic press brake next time.we are very happy for this meeting,then go to have dinner together.
Finally,we sent them to Nanjing station because they have another trip tomorrow morning and we will have a trip to Vietnam.