Welcome Clients from Uzbekistan puchase the WC67K 160T 4000 and QC12K 16X4000 with Durmapress
Views: 34 Author: kelly Publish Time: 2018-08-31 Origin: Site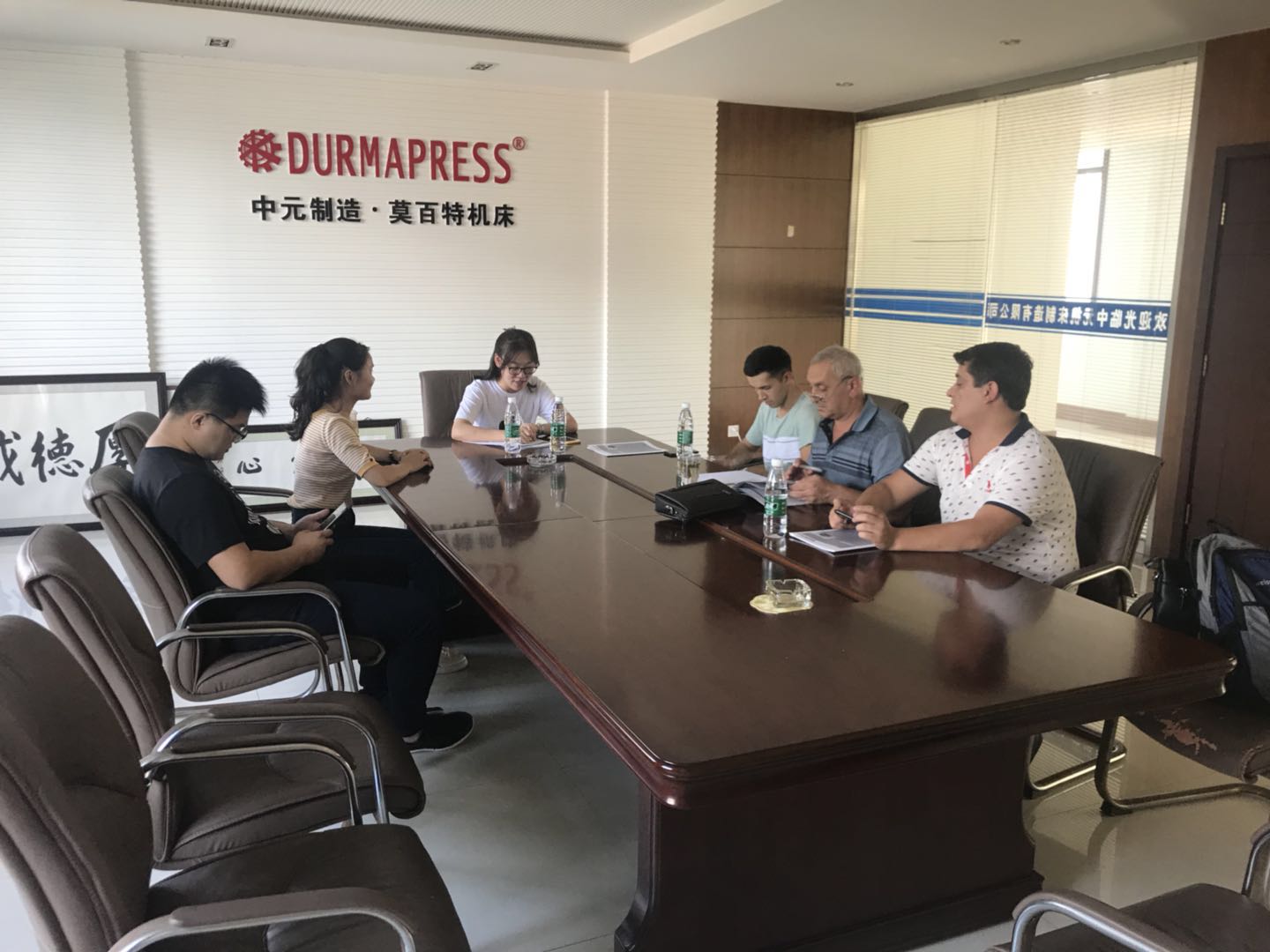 28th Aug 2018 Our customers from Uzbekistan visited our factory from Nanjing Lukou International Airport.
Their boss contacted with Lily with some weeks before coming to China, take one translator Mr.Sha and their engineer to check our machines quality and details .They will establish one factory so need many machines to work,this time they need the WC67K 160T 4000 CNC press brake and QC12K 16X4000 Hydraulic Shearing machine ,and cnc laser cutting machine
First,we pick them up from airport and take them to our new factory to check the machines,there are many heavy big machines.After checking the machines Configuration and working operation,they are very satisfied with our machines quality.
Then we take them to our old factory to check the machines well,there are many full cnc machines with DA52S controller, he is very interested in the cnc machines and decide need some Configuration and coltroller.Caandy introduce more difference with E21 Controller .After that ,we go to our office to discuss more about the order.
Through long time discussion and Comparison ,the customers decide to purchase the 160T 4000 cnc press brake with DA52S and 16x4000 shearing machine with Durmapress.
After confirming the press brake and shearing machine ,they will go to Guangzhou to check other products.we send them to Nanjing South Station.
Wish our customer have a nice trip in China !