Welcome Mr.Abdo from Algeria purchase the WC67Y 300T 3200 and QC11Y 12X3200
Views: 31 Author: kelly Publish Time: 2018-04-23 Origin: Site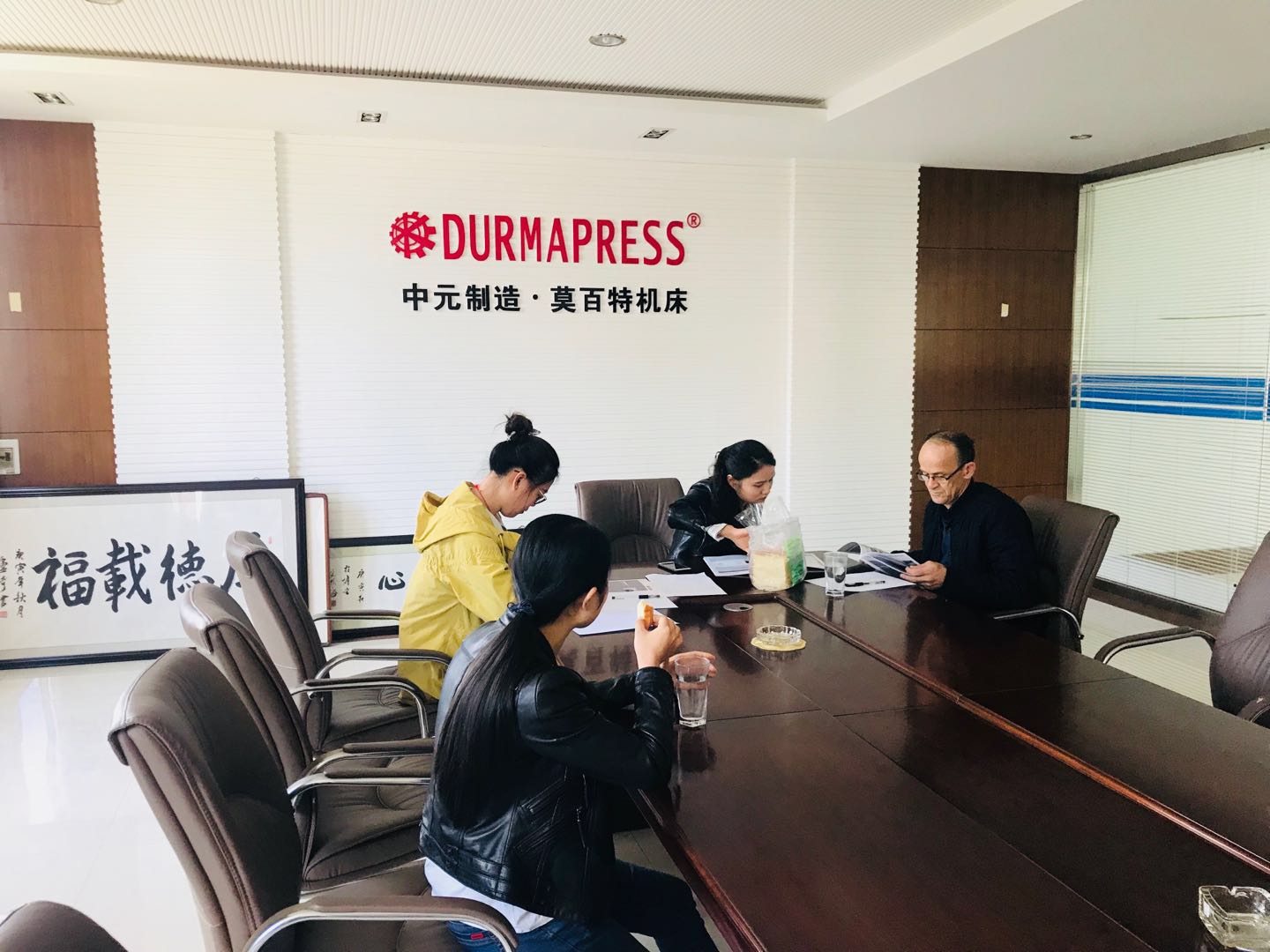 26th April 2018 we picked the Mr.Abdo and Cherry up to our factory from the hotel.Mr.Abdo who come from Algeria contact kelly with more than 1 year about the press brake machine and shearing machine.
First,we take them to our office to confirm the machine model that he needs and showed some photos and details to him.He has some Preliminary understanding for the machines.
Then,we take them to our workshops to check the machine details.He is know aout the machines and check the process ,Production equipment ,main confuguration of the machine.and asked us some professionnal questions about the press brake.we reccommend our guillotine shearing machine to him,he is very satisfied with our shearing machine production details and some updated details for that.
Finally,we go to office again to talk more order details of the WC67Y 300T 3200 hydraulic press brake and QC11Y 12X3200 guillotine shearing machine.His agent Cherry is also very happy with our service.and looking forward to our cooperation.