Welcome client and Translator from Ukraine visit Durmapress
Views: 14 Author: kelly Publish Time: 2017-10-23 Origin: Site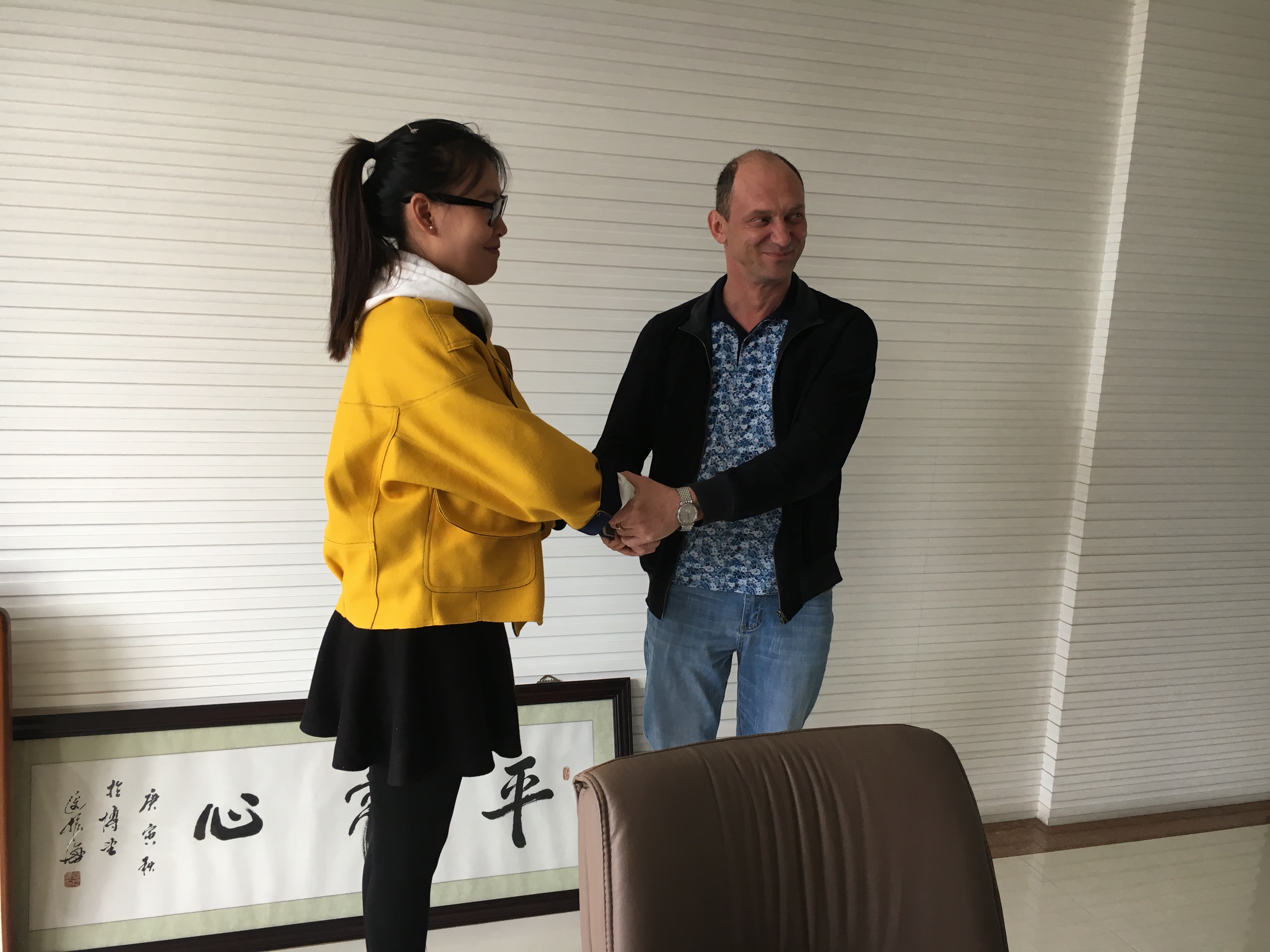 Weclome to our customer from Ukraine purchase the WC67Y 100T 3200 press brake machine
In the morning of October 23rd,we pick our client and his translator up from Nanjing at 8:30 am.he is intereted in our specification before coming to China,so prepared for visting our factory after going to Carton Fair .
our professional sales expound the technical question of the machine to him. he choose some optional Configuration for his machine,like the fast clamp,moved front sheet device and so on.so He is full of praise for our machine details and factory scale after visiting our workhop,and choose us as the importer of the press brake and shearing machine for him in China.he would like to be our agent in Ukraine.Even though ,we can not understand his Russian ,but we can feel the Satisfaction and trust from the smile on his face.
At the 14:00pm in the afternoon,we sent them to the Nanjing Station,because they need to catch the next train.He will confirm with his customers about the details after back to Ukraine ,and confirm the WC67Y 100T 3200 press brake machine with E21 control system with us.we are also looking forward to cooperating with our friends !
Wish them have a nice trip in China !