Welcome lovemore muzama from Zimbabwe purchased the WC67K 100T 3200 with DA52s
Views: 31 Author: kelly Publish Time: 2018-04-17 Origin: Site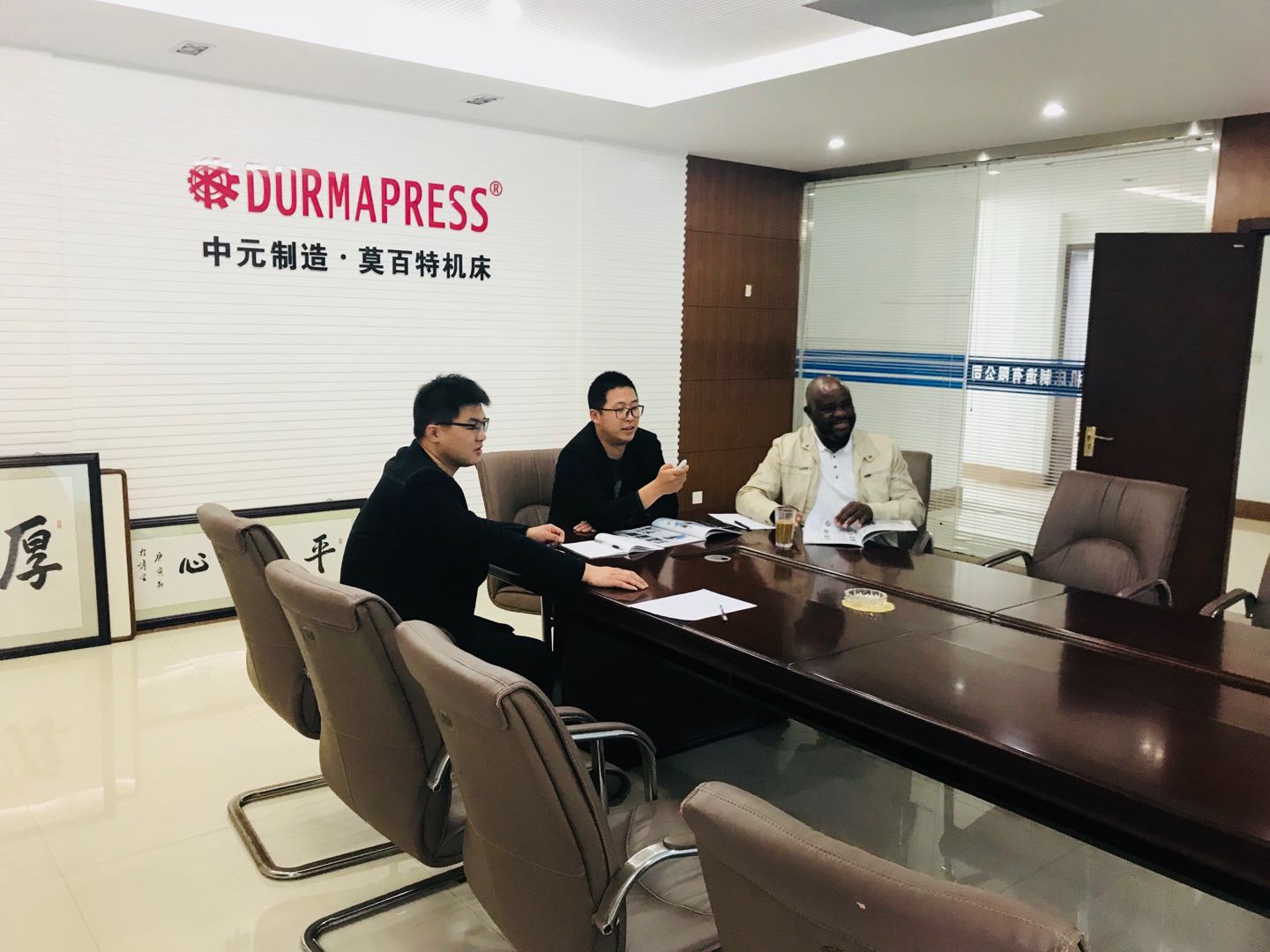 14th April 2018 our client lovemore muzama from Zimbabwe visit our factory .He contacted with Lilly last month and let us pick him up from hotel.He has visited some factories at that time,but not satisfied with the machine that he checcked .
First we take him to our workshop to check our machines details,he is satisfied with the machine Configuration and quality .He need the WC67K 100T 3200 CNC hudraulic press brake with DELEM DA52S control system.
and we show the other machines to him for reference.like the sheairng machine and ironworker.He is amazed with our production in the workshop.
Then we go to office to talk more details of the machine,show the video and PPT to him.introduce more details of the machine.he make the decision after viewing these factories machine.and make the deposit to us to confirm the machine immediately.
At last,we take him to have dinner together and order the tickets for him in advance.then send him to the hotel .
Tomorrow he will have another day to travel in China.Wish our friends have a nice trip in China.