DA52S CNC Press Brake Manual Operations
Views: 188 Author: Durmapress Publish Time: 2020-06-15 Origin: Durmapress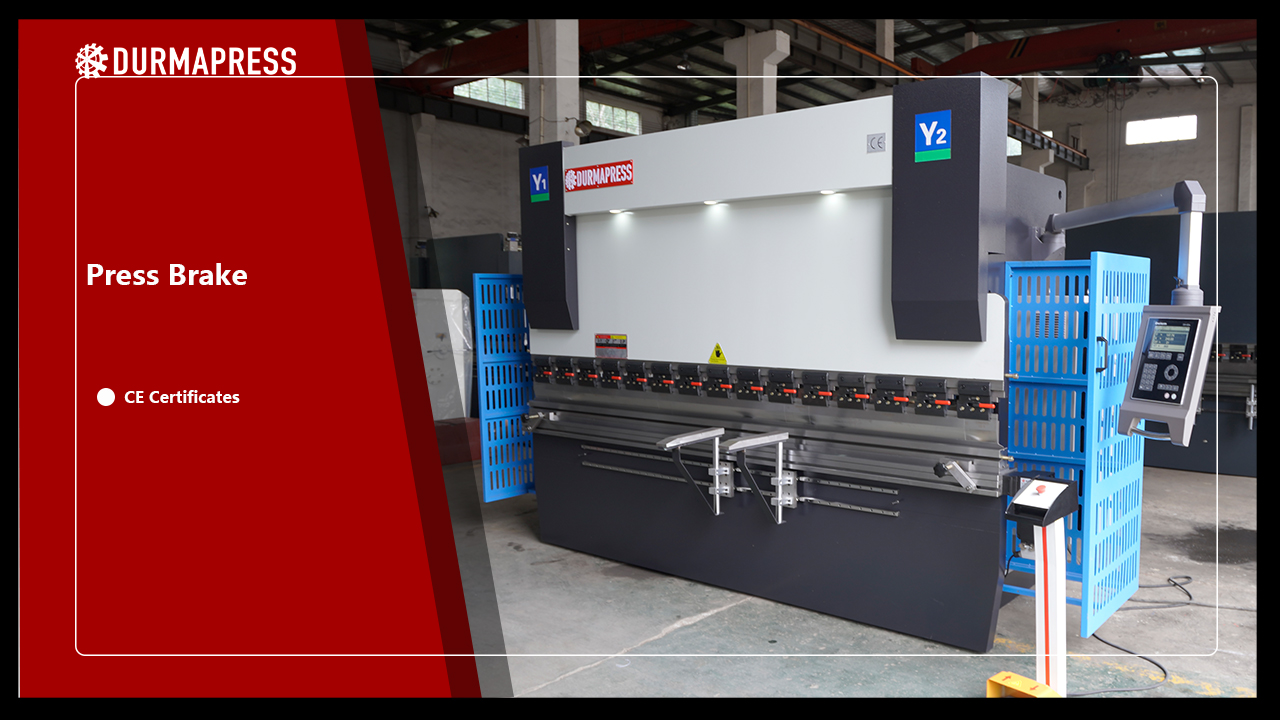 CNC Electro-Hydraulic Servo Press Brake DA52S
Technical Features:
The machine body is consist of left and right columns, workbench,deflection compensation, slider, hydraulic cylinders, oil tank and beam.

Steel welded structure, stress elimination by vibration, high mechanical.

Hydraulic top-drive, steady an reliable.cylinders are in synchronous working,the workbench keeps parallel with the slider.Closed loop node composed of electric hydraulic servo valve and imported grating ruler is adopted for the main oil cylinders on both sides to break through the stroke control pattern of tradition bending machines of mechanical stopper type typical of high feed back precision for position of gliding block accurate and stable operation good synchronizing preformation and high repeated positioning precision of gliding block

The connection of the cylinder and slider is in the best international advanced method. The guider of the slider is the best international advanced.

Machine smooth operation, flexible control, no card resistance, no oil leakage and abnormal noise
2、Main imported Parts list
3. CNC Controller
(1) DELEM DA52
2 D programming software

Developed length calculation

Workbench compensation

USB connect

Servo control,frequency conversion control and AC motor control.

Memory capacity of the mould is 2MB

Memory capacity 32MB

Fast interference
(2) Main Imported parts list:

Can set the moving speed of the mould

Freely mould programming

Drawing programming

Calculate the safe area of the mould

Data base of angle correction

Multimachine working together

Outage memorability
5. Scope of supply:
Accessories:
Tools:

Spare parts

Technical documents

Working condition 1. Power: 80V士10%,50HZ

Ambient temperature: 5 ~38°C

Ambient humidity: relative humidity 20~ 80%RH

Far from strong vibration sources and electromagnetic interferencesources

Without harmful and corrosive gas, no dust.
Durmapress® Is specialized in providing sheet metal shear ( Hydraulic Shearing Machine ), Punching Machine ,Press Brake , Fiber Laser Cutting machine solution! In the field of sheet metal and machining enjoy very good reputation! Sales of machine tool equipment warranty for two years! Five years free service charge.
The main products are: Hydraulic Shearing Machine, bending machine, punching machine, Press Brake, CNC punching machine, metal laser cutting machine, flame plasma cutting machine and other machine tools machinery. Sales of all kinds of mechanical blade, plate shears blade, bending machine mold, round blade, CNC punch press mold, CNC cutting tools, rolling shear blade, CNC punch mould, special-shaped blade types such as machine tool accessories.