Delem-DA53T
Views: 259 Author: Durmapress Publish Time: 2020-04-21 Origin: Durmapress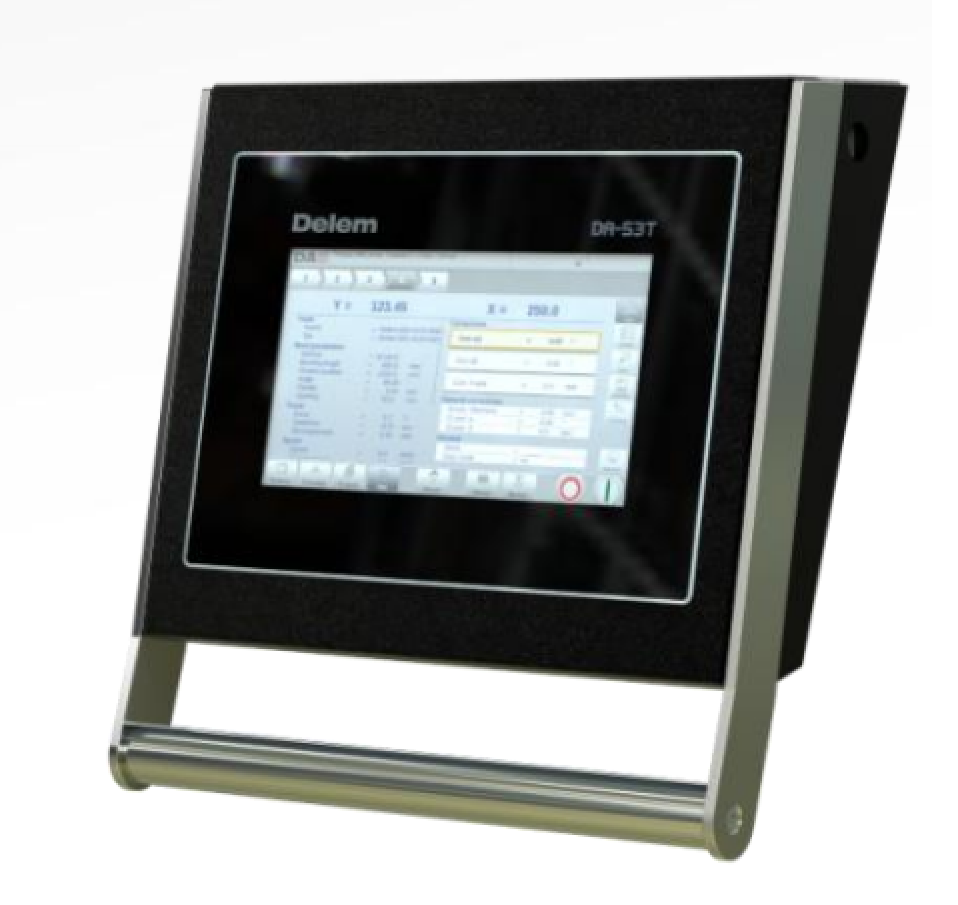 ● "Hot-key" touch navigation
● 10.1" high resolution colour TFT
● Up to 4 axes (Y1,Y2 + 2 aux. axes)
● Crowning control
● Tool / material / product library
● Servo and frequency inverter control
● Advanced Y-axis control algorithms for closed-loop as well as open-loop valves.
● TandemLink (option)
● USB memory stick interfacing
● Profile-T offline software

The new compact DA-53T adds a state of the art complete touch control solution for synchronized press brakes. Offering easiest CNC programming based on the Delem graphical touch screen user interface.

This panel based control, standard capable of controlling up to 4 axes, can be integrated in cabinets as well as used in an optional pendulant arm housing. Its 10.1" wide screen high resolution colour TFT, with industrial grade multi touch technology, gives access to the proven Delem user-interface. It enables direct "hot-key" touch navigation between product programming and actual production. Functions are located where needed, offering optimised ergonomics throughout the entire application.

Machine adjustment and test bends are reduced to a minimum with a quick and easy program-to-production work sequence.