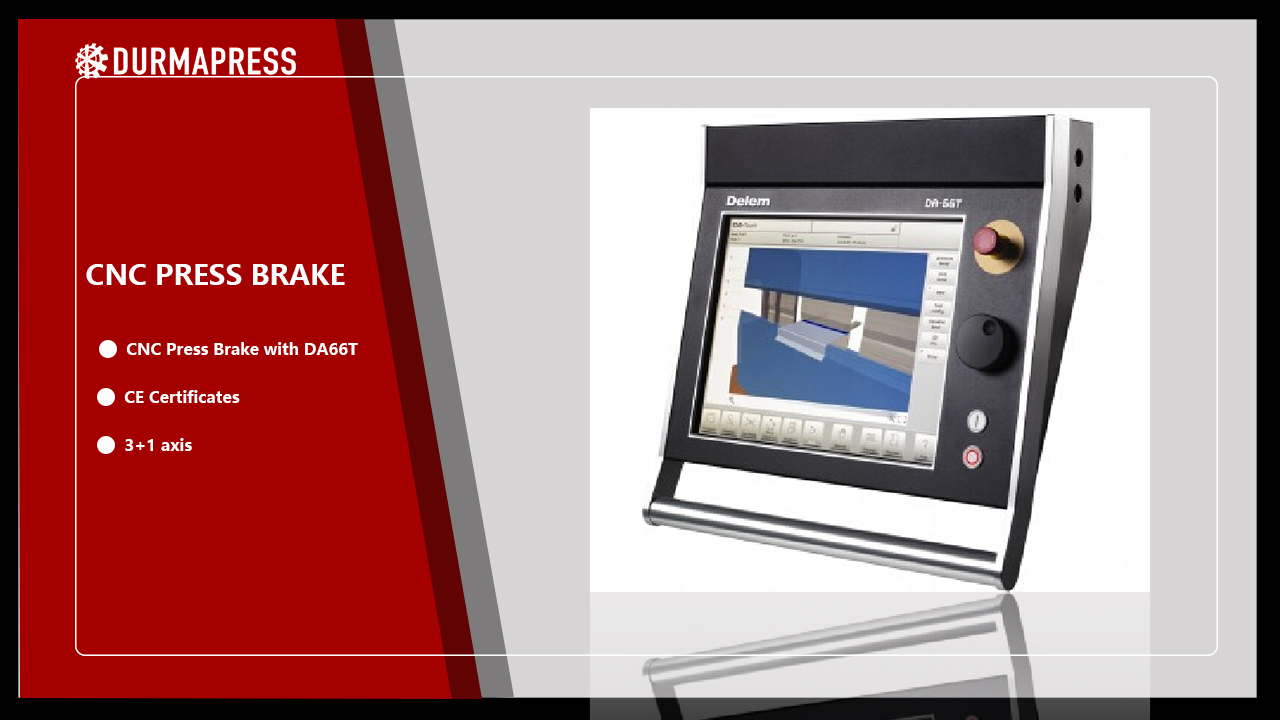 What should I do if the NC70, DNC80, DNC880 Press Brake numerical control system starts up and the initialization page appears, and it cannot enter the system normally?
The special CNC system for CNC Press Brake Swiss CYBELEC DNC70, DNC80, DNC880 may cause initialization and the processing methods are:
(1) programming error operation enters the initialization page, the solution is to fill in "1" outside the parameters of the initialization page system and then confirm
( 2) CNC system hardware failure, main board failure solution maintenance or direct system upgrade;
The system upgrade is the fastest and best solution to the Swiss CYBELEC DNC70, DNC80, DNC880 CNC system. Generally, due to the DNC70, DNC80, DNC880 system has been discontinued, related accessories are out of stock and eliminated, the possibility of successful repair is relatively small; The series is upgraded and upgraded. The Swiss CYBELEC CT8 4+1 axis system is upgraded and transformed. The transformation period is generally 2-3 working days and the cost is low;
The new generation of touch-type CNC system has improved more efficient programming, operation and control for today's Press Brakes. Combined with modern advanced technology, the operation is more convenient and the productivity is improved.
The user application program interface operated by infrared touch screen provides more direct and quick navigation functions for product programming and machine tool setting, shortening the operation time.
DA66T provides 2D product programming, automatic calculation of bending process and collision detection function. The fact that the 3D omnidirectional, multi-station molds demonstrate the operation possibilities of real machine tools.
Adopt more efficient algorithms to optimize the work of the entire machine tool, shorten the operating cycle, improve the working efficiency of the machine tool, and at the same time make the adjustment and control of the machine tool more convenient.
Above the screen is the OEM panel for OEM factory machine tool functions and application switches. OEM panels can be personalized as required.
DA-66T features:
● 2D touch graphic programming
● 3D product graphics simulation is now displayed
● 17" high resolution TFT true color display
● Complete Windows application package
● USB, external excuse
● User program application in multi-task environment
● Angle detection sensor interface
Standard configuration:
● Color LCD display
● 17" TFT, high brightness
● 1280X1024 dot matrix, 32-bit color
● Full touch infrared operation
● Memory capacity 1GB
● 3D graphics acceleration
● Standard Windows network function
● Emergency stop button
● Integrated personalized user operation panel
● USB flash drive
User software:
● Stripping control
● X1-X2 angle programming
● Bar code reader interface
● Angle detection sensor interface
● Machine tool deformation compensation
● Angle one interface
● Sheet thickness detection and system compensation
General technical specifications:
● Real-time Windows embedded operating system
● Multitasking environment
● Support instant shutdown
● Compatible with Delem series modules
Programming function:
● Letter-named products
● Real-time proportional programming display
● Automatic calculation of bending process
● Process exchange and movement in graphic editing mode
● Single page programming
● Flanging product programming
● Graphic display to select mold and workpiece
● Edit material properties
● Shaft speed is programmable
● Edit new material
● Workpiece and mold query filtering
● Metric and imperial system selection, kN/ton selection
● Workpiece counting function
Calculation function:
● Mold safety area
● Bending pressure
● Bending tolerance
● Worktable deformation adjustment
● Expanded length
● Bottom bending pressure
● Flatten bending pressure
● Automatic large arc calculation
● Bending radius programming
● Bending tolerance table
● Self-learning angle correction database
Mold:
● Graphic display of mold configuration
● Multiple mold configuration functions
● Mold segment display
● Mold letter recognition
● Arbitrarily edit mold graphics
● Flatten the mold
● Large arc mold
● Support mold quick clamping function
control function:
● Can control servo and two-speed AC motor
● Bipolar and inverter control
● Direct pressure valve control
● Y1Y2 proportional servo direct control
● Direct control of disturbance compensation
● Digital function output
● Linkage function
Other functions:
● Axis display function
● Handwheel control axis
● Operating language selection
● Internal help function
● Error message
● Diagnostic function
● Browser
● Remote diagnosis
● User application program interface
● Machine working time counting
● Online analysis tools
● PLC programming