E200 CNC Control system
Views: 56 Author: Durmapress Publish Time: 2017-08-01 Origin: Durmapress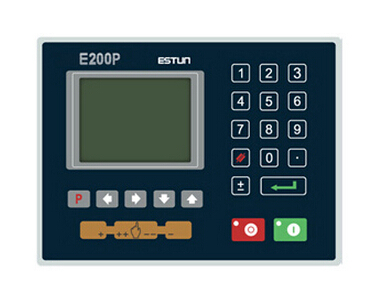 E200P CNC device is a very suitable for torsional axis bending machine, providing solutions for most of the machine both complete and economy, with high performance, flexible configuration, compact structure, easy to use, high reliability characteristic:
· Servo control, can realize the backgauge and high accuracy of control block.
· Unilateral and bilateral location, to improve the positioning precision and reduce screw clearance.
· The main action of the machine can be configured, such as fast closing, pressing, decompression, opening.
· Backgauge can automatic homing.
· Backgauge can be adjusted through the manual keys.
· All ports can be configured directly on the device page, and the device has self-checking function.