hydraulic guillotine shearing machine vs hydraulic swing beam shear​ing machine
Views: 10 Author: kelly Publish Time: 2017-11-20 Origin: Site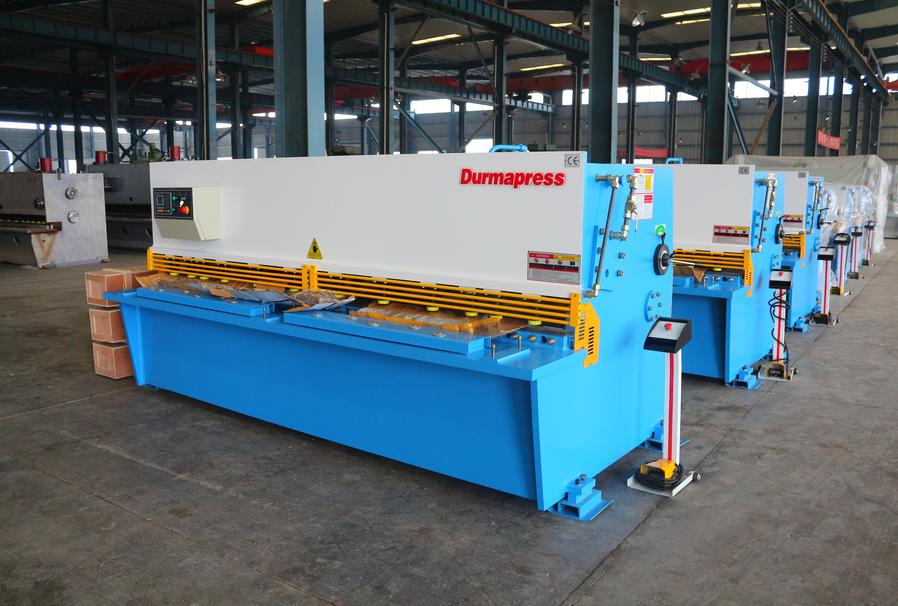 Swing beam shearing machine
The cutting angle of the swing beam shear is fixed, so it cannot be adjusted. It also uses a semi-cylinder which contains no lubrication, making it more susceptible to wear and the need for replacement. The benefits of this type of shear however, are that they work well for non-metallic materials because of their superior ability in the fast production of pressure formed and sheared products. Less shear angle creates a faster production ratio. They also work well with sheet metal, aluminum, and steel. Adjustments for this hydraulic shearing machine can be made in the stroke and pressure which aids in more precision of formation with less distortion of the final product.
Hydraulic guillotine shearing machine
This type of shearing machine has a stronger shearing capacity because of the larger cutting angles which are adjustable. The hydraulic system is programmable to meet the requirements of the project, e.g. stroke pressure, and through the four angle and eight surface right guides. They are precision designed for high accuracy with the capacity for the dual action of an upper stroke and the hydraulic pressure pad on bottom. The accuracy of the hydraulic guillotine shearing machine is higher than that of the swing beam shear, and tends be smoother with less distortion.
The type of hydraulic shearing machine you choose will be driven by your production needs. There are pros and cons for each type. The guillotine style provides more precision for heavier materials with less distortion, making it a more logical choice for this type of project. The swing beam shearing has attributes that make it a better choice when working with lighter materials, however; it can be used accurately with the heavier materials as well.