machine price rise notification
Views: 6 Author: kelly Publish Time: 2017-12-27 Origin: Site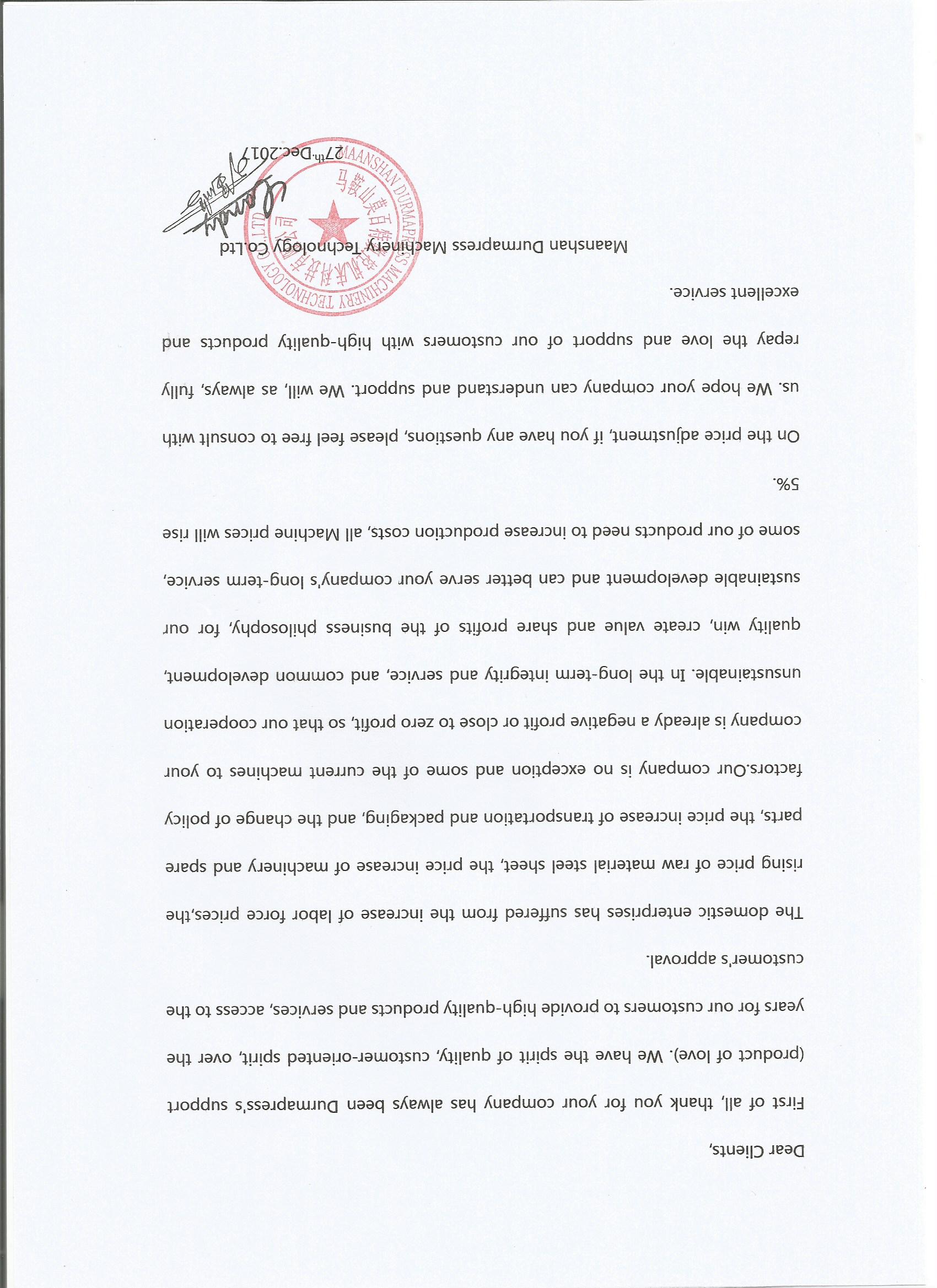 Dear Clients,
First of all, thank you for your company has always been Durmapress's support (product of love). We have the spirit of quality, customer-oriented spirit, over the years for our customers to provide high-quality products and services, access to the customer's approval.
The domestic enterprises has suffered from the increase of labor force prices,the rising price of raw material steel sheet, the price increase of machinery and spare parts, the price increase of transportation and packaging, and the change of policy factors.Our company is no exception and some of the current machines to your company is already a negative profit or close to zero profit, so that our cooperation unsustainable. In the long-term integrity and service, and common development, quality win, create value and share profits of the business philosophy, for our sustainable development and can better serve your company's long-term service, some of our products need to increase production costs,so all Machine prices will rise 5%
On the price adjustment, if you have any questions, please feel free to consult with us. We hope your company can understand and support. We will, as always, fully repay the love and support of our customers with high-quality products and excellent service.
Maanshan Durmapress Machinery Technology Co.Ltd
27th Dec.2017