Merry Christmas-Best Wishes to Durmapress's Partners and Clients
Views: 14 Author: DURMAPRESS Publish Time: 2020-12-24 Origin: DURMAPRESS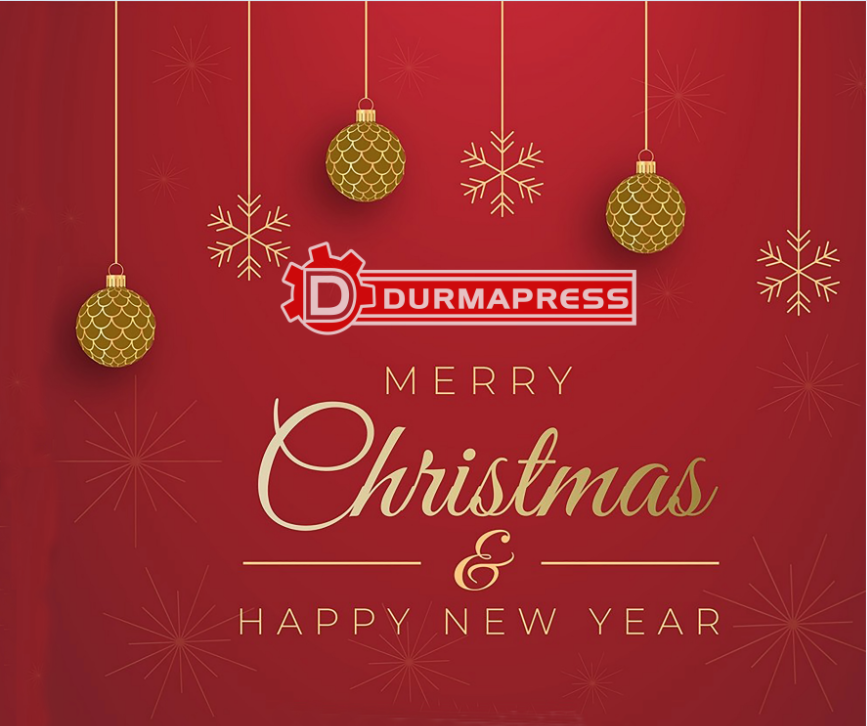 Dear Friends:
It seems that Christmas time is here once again, and it is time again to bring
in the New Year. Maanshan Durmapress Machinery Technology Co.,Ltd wish the merriest of Christmas to you and your loved
ones, and we wish you happiness and prosperity in the year ahead.
The holiday season offers us a special opportunity to extend our personal thanks to our friends, and our very best wishes for the future.
And so it is that we now gather together and wish to you a very Merry Christmas and a Happy New Year. We con -sider you a good friend and extend our wishes for good health and good cheer.
Thank you very much for our honorable VIP's strong support for Durmapress & Bossorlaser in 2020. The new crown epidemic in 2020 has caused great trauma to China and the world. But because of your support, Durmapress achieved 200% export performance in 2020. I also believe that with our well-known brand, excellent product quality, and thoughtful service, we will surely make us go further and fly better.Again, all Durmapress employees thanks all VIP salutes.
We wish our products: Hydrulic Press brake, Hydrulic Shearinng machine,Fiber laser cutting machine, Power press machine, Hydrulic Ironworker, Anger Notching machine ,plasma cutting machine and Rolling Machine will be more and more popular in 2021。
The beautiful Christmas is coming, and the bell of 2021 New Year is about to ring. Finally, I hope all the partners and customers of Durmapress will be happy and content in the new year, we work together, and create greater glories!
Best Regards
Maanshan Durmapress Machinery Technology Co.,Ltd