Q35Y series hydraulic Ironworker Features
Views: 3 Author: DURMAPRESS Publish Time: 2021-07-27 Origin: DURMAPRESS Inquire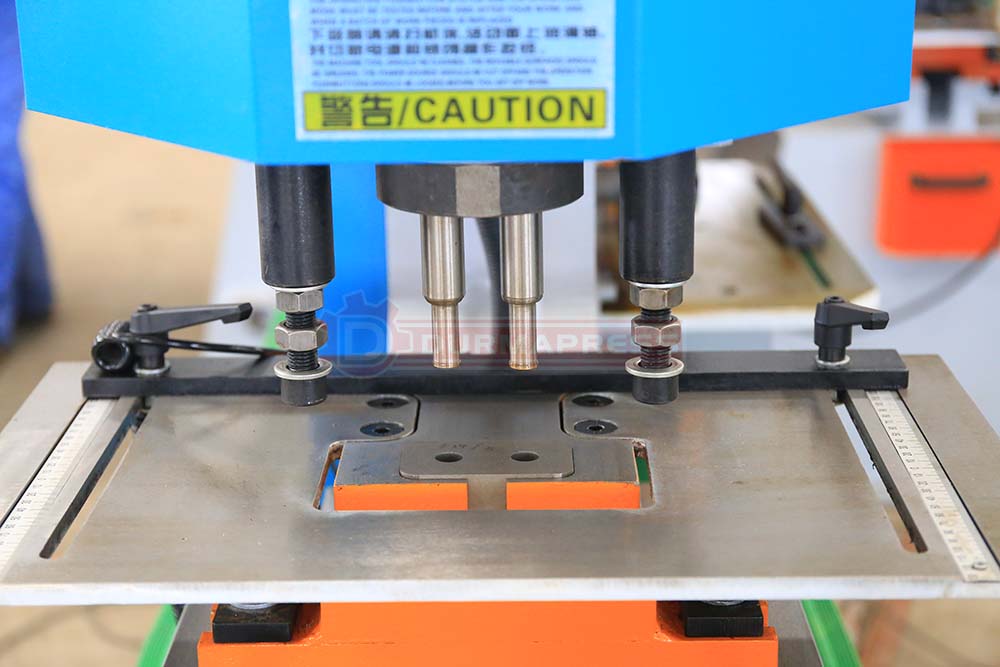 Q35Y series hydraulic Ironworker Features: Hydraulic transmission, is the latest product of domestic combined punching and shearing machine, can shear, punch, die shear plate, square steel, round steel, Angle steel, channel steel, I steel, and equipped with shear material retaining device.
1. Q35Y series hydraulic Ironworker is a variety of functions in one of the sheet metal and profile processing equipment, widely used in steel structure processing and production, high voltage wire tower, telecommunications tower, street lamp, advertising, shelves, elevators, ventilation pipes and other civil facilities production enterprises; And can be used for large steel bridge, military, aerospace and other high requirements, high precision production and construction.
2. Double hydraulic workstation, can work independently, a total of five stations, punching station is equipped with large work table, can be equipped with compound punch accessories, cutting and corner cutting station, with heavy duty work table, punching station standard throat depth 305, can also be equipped with extended throat depth 625, can complete a variety of processing: Big hole, pipe cutting, plate bending, punching, can spin out of feeder, mould sleeve can be replaced rapidly, universal lower die fixture, not easy to wear and tear of steel cutter, punching and shearing location trip is adjustable, can be cut in the completion of a processing of rectangle and v-shaped opening, Labour protection, hydraulic overload protection, the central pressure lubrication.
3.. Stamping capacity is 40 tons -- 175 tons and other models, standard equipped with five stations and double hydraulic work stations. Can work independently at the same time. The machine can be used after being placed without any horizontal adjustment. Optional CNC control system to increase automatic punching, and shear efficiency.
4. The machine is standard equipped with punching station, channel steel and Angle steel shearing station, thick plate shearing station, round steel and square steel shearing station and Angle cutting station. Optional for punching large holes, plate bending, channel steel punching, louver and pipe cutting Angle and other accessories.
5. The machine adopts European top processing technology, and the whole frame is welded. After high temperature quenching treatment, the frame has high rigidity and high strength. The cutter is treated with special vacuum and high temperature to prolong its service life.
6. With the cutting die, the pipe can also be cut and beheaded. The cutting mouth is beautiful and efficient.
7. Equipped with anti-deformation retainer component; Quick card mold accessories; Large hole punching accessories; Composite lower die assembly; Right-angle shears; Shutter accessories; Pipe cutting accessories; Double punching accessories; Section steel processing accessories; Channel/section steel processing accessories; With dovetail groove can be quickly installed accessories and other accessories and molds for customers to choose.