The advantages of hydraulic CNC shearing machine manufacturers
Views: 5 Author: DURMAPRESS Publish Time: 2021-11-24 Origin: DURMAPRESS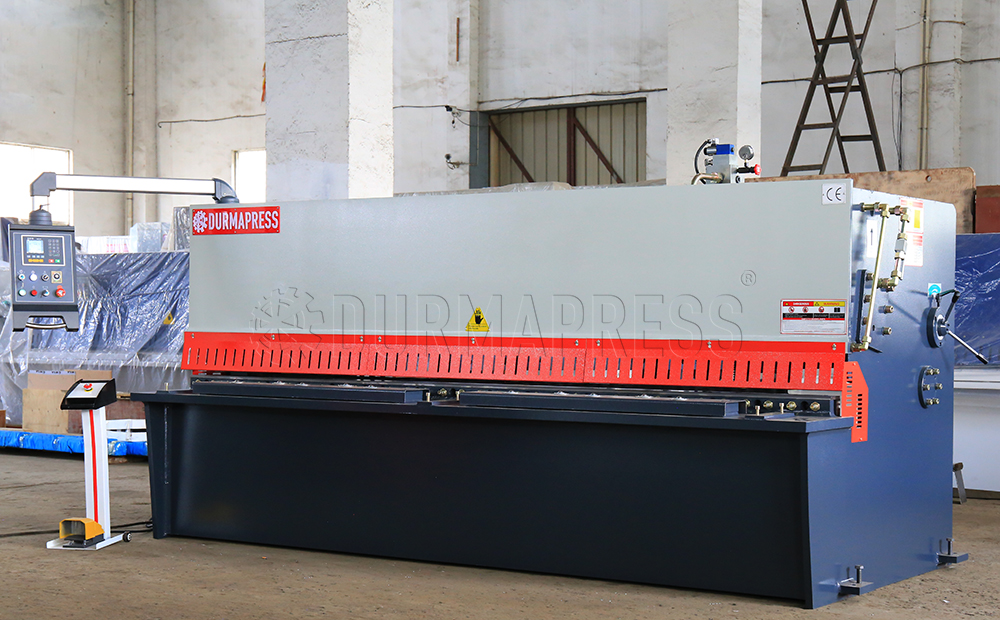 Q series fast micro small CNC plate shearing machine advantages at a list:
The shearing machine is used to cut the sheet metal. The shearing surface requires high straightness and parallelism to reduce the sheet metal distortion. The upper blade of the plate cutter is fixed on the knife rest and the lower blade is fixed on the working table. The working table is provided with a feeding ball, so that the sheet material will not be scratched when sliding on it. The rear stopper is used for plate positioning, and the position is adjusted by the motor. The press cylinder is used to compress the sheet to prevent it from moving during shearing. The guardrail is a safety device to prevent accidents at work. The return journey usually depends on nitrogen, which is fast and has little impact. Equipped with CNC system and servo control CNC shearing machine work efficiency and shear accuracy more excellent!
The advantages of hydraulic CNC shearing machine manufacturers
1. Servo CNC shearing machine main configuration:
● 1. Electrical control Main electrical components are produced by Schneider.
● 2. The main sealing parts of the cylinder are produced by Japan Huarka Company.
● 3. The hydraulic system is controlled by cartridge valves, and the main hydraulic components are from HOERBIGER Company in Germany.
● 4. Blades are produced by domestic famous brands (6CrW2Si, 9CrSi, H13, Cr12MoV and other high-quality cutting machine blade material).
● 5. The hydraulic pump adopts aerospace standard low noise internal gear pump NT3 series (Shanghai Chengjie).
● 6. HIWIN linear guide and ball screw from Taiwan, China.
● select Panasonic or Mitsubishi servo drive and servo motor.
● 8. The hydraulic system adopts German EMB pipeline joint to ensure the stability of the hydraulic system in long-term operation.
2. The core of CNC plate shearing machine control system is composed of Japan Mitsubishi FX1S programmable controller (PLC), Delta frequency converter and its peripheral circuits, sensors and so on. The encoder obtains the position signals of the retaining frame, knifeedge clearance and knifeedge shearing Angle respectively and then transmits them to the PLC input end. Through PLC intelligent processing, the control information is transmitted to the frequency converter from the PLC output port. Then, through the intermediate relay, it controls the operation of peripheral electrical appliances and hydraulic equipment. At the same time PLC will displacement, alarm and other data, information in combination with text and text display on the screen.