welcome cilient from Bangladesh purchase the power press machine
Views: 34 Author: kelly Publish Time: 2018-04-25 Origin: Site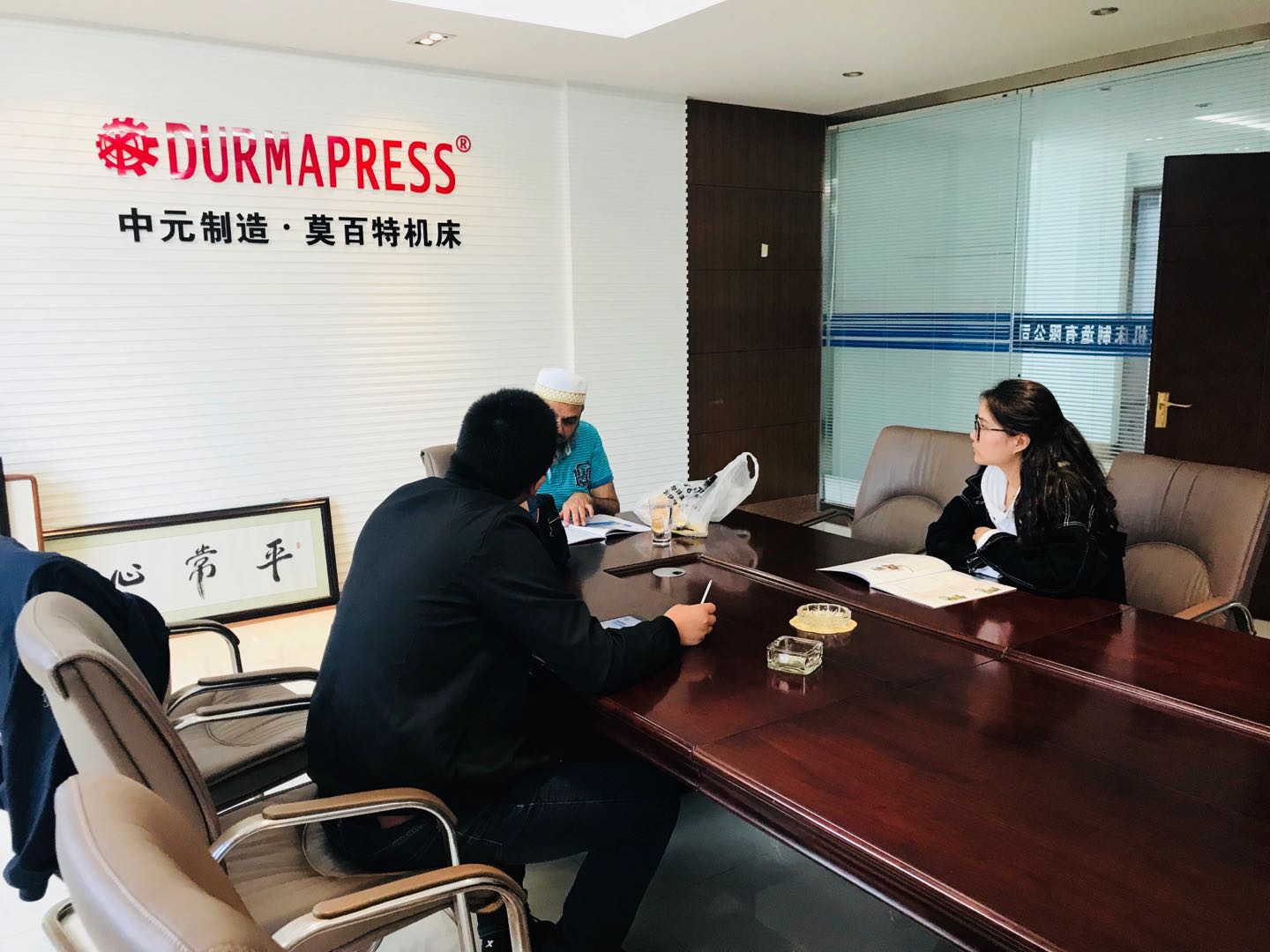 23rd Apr 2018 ,it's rainy day,we pick customer up from station to our factory.he has contacted Mike with long time and want to come to our factory to check the power press machine .
First ,he come to our office to talk what machine model J23-100T power press machine that he want,and discuss with Mike,then he wanted to go to workshop to check other machine that we have,he is also very interested in our shearing machine and press brake,and take some photos for our machines.
After ,we back to office again and talk more details of his products.then know he also need other machines to finish his products.he is also looking for that machines.and prepare for buy the power press machine with us .
At last ,His time is limited,we send him to station to go to Zhejiang.and keep in touch with him.
Wish our friends have nice trip in China !