Zyb-160t /3200 DA66T(8+1 axis) bending machine
Views: 22 Author: DURMAPRESS Publish Time: 2021-07-26 Origin: DURMAPRESS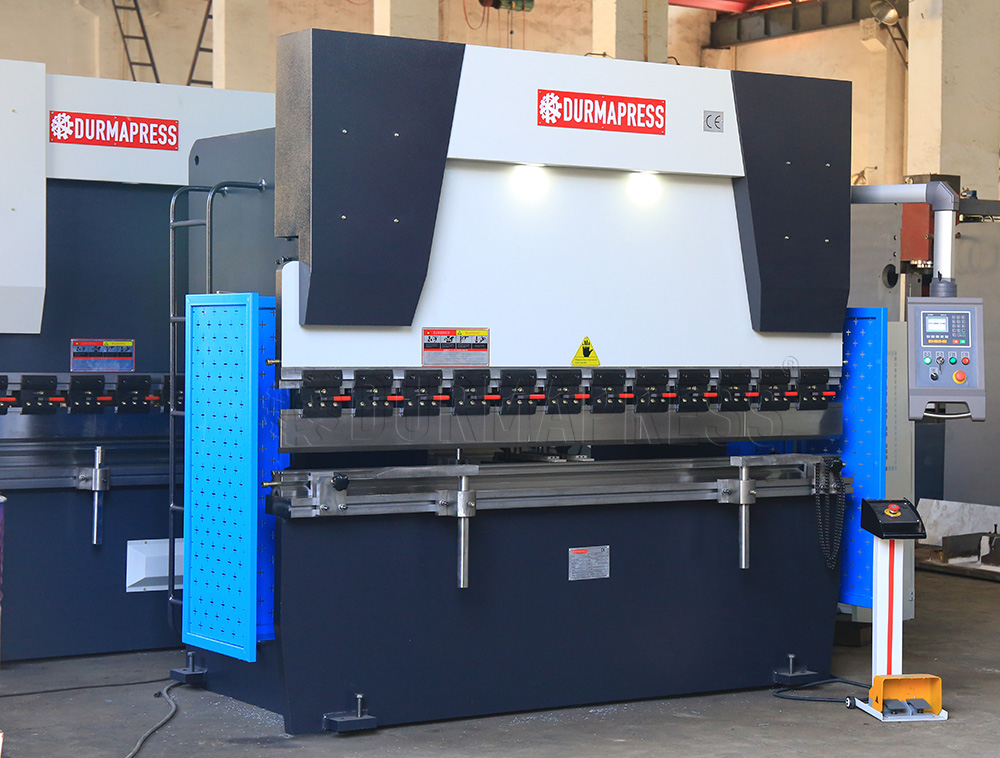 Zyb-160t /3200 DA66T(8+1 axis) bending machine Performance Profile:
● Overall welding processing structure
● Imported international famous brand electro-hydraulic servo valve and grating ruler constitute a closed loop control mode
● The slide position feedback precision is high, the operation is accurate and stable, the synchronization performance is good, the bending accuracy, the slide repeated positioning accuracy is high.
● Rear stopper can be used according to customer demand with more complete functions of a plurality of rear stopper shaft rear stopper mechanism.
● Hydraulic system adopts integrated control system, reduce the pipeline installation, customer oil leakage phenomenon, to ensure the stability of the machine, scientific and beautiful appearance.
● Hydraulic deflection automatic compensation mechanism, eliminate the influence of slide deformation on the quality of the workpiece, CNC system automatically adjust the compensation amount, convenient and accurate operation.
● Numerical control system using the Netherlands DELEM, Italy ESA, Switzerland CYBELEC and other well-known brands of bending machine dedicated numerical control system.
3200 DA66T(8+1 axis) bending machine Standard configuration:
● Hydraulic system: Germany BOSCH
● Servo motor and drive: Nanjing Eston
● Grating ruler: HEIDENHAIN, Germany, GIVI, Italy
● Ball screw, linear guide rail: Taiwan HIWIN
● Main electrical components: SCHNEIDER from France
● Table compensation: hydraulic compensation or mechanical compensation
● Easy and adjustable moving front bracket with guide rail
Working principle of hydraulic deflection compensation mechanism
In the bending process, the slider and the work too due to the force produced a certain amount of deformation resulting in bending workpiece Angle is not consistent, especially the stainless steel hot rolled plate, the rebound is large, the error is also large. This series bending machine adopts the workbench hydraulic automatic deflection compensation mechanism, it is composed of a set of oil cylinder installed in the workbench, and each compensation location of the oil cylinder, size is according to the slider, finite element analysis of the deflection curve design compensation table, hydraulic compensation is by three vertical board after before, the relative displacement between the to achieve neutral version of the convex compensation, Its principle is through the elastic deformation of the steel plate itself to achieve the bulge, so its compensation can be adjusted in the elastic range of the working table.